Details: Freeciv
Freeciv
cool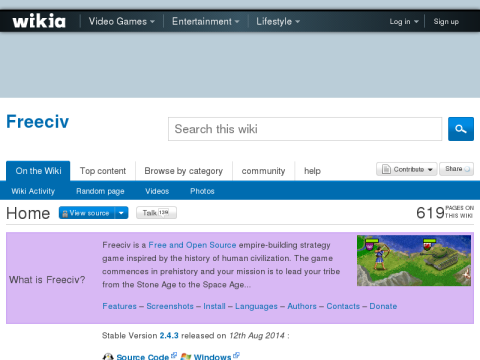 Mods, coding, art, and more.
Portable, networkable, and generally excellent implementation of the
Civilization
idea.
Freeciv is a Free and Open Source empire-building strategy game inspired by the history of human civilization. The game commences in prehistory and your mission is to lead your tribe from the stone age to the space age...
URL:
http:/​/​freeciv.wikia.com/​
Category:
Top:
/
Classic Computer & Video Games
/
Ports and Reimplementations
Language(s):















Tags:
civilization
game
linux
open source
osx
remake
windows
Added: 2003-11-12
Updated: 2012-10-11
Hits: 515
EDIT
Search: